Best Rug Cleaning Services In Heathridge
At Ron's Rug Cleaning Perth, we provide the best rug cleaning services to satisfy every need. We all know that your most prized possession is your rug, which is why we'll always be there to give you the high-quality rug care you deserve. Whether it's a new purchase or an older piece, our experts are trained in techniques that ensure your rugs look their finest.
We provide a wide range of Rug Cleaning Services – from Area Rug Cleaning to Rug Pad and rug mat cleaning. Our cleaning services are designed to bring the colours back to your carpet and soothe your mind. So, immediately call us for Rug Cleaning in Heathridge. We will be able to offer you the best service.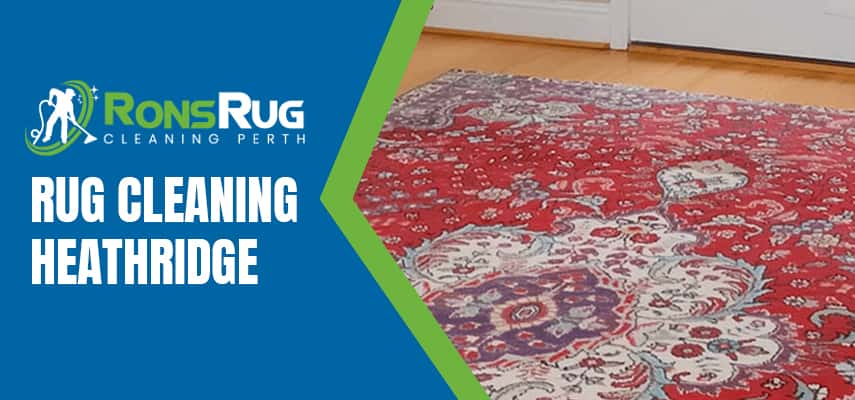 Why Is Rons Rug Cleaning Perth The Best Company Ever?
At Ron's Rug Cleaning Perth, we take pride in our rug cleaning services. Our rug cleaning professional is trained to remove stains and dirt from rugs with the use of anti-static spray, vacuum cleaners and elbow grease. We are considered for many reasons.
Emergency and affordable cleaning: We offer our emergency rug cleaning to everyone who needs professional, reliable and affordable Rug Cleaning at Heathridge.
Customer-friendly business: We are owned by friendly, passionate people and we work hard to offer you the best service possible with our customer-friendly staff.
Commercial Rug Cleaning Heathridge services: For our customers, nothing is more important than clean and comfortable rugs and carpets. So, we also offer commercial and residential rug cleaning services.
Clean all rugs: Our rug cleaning services are offered to everyone who needs them, regardless of whether your house is large or small, new or old. We can even clean all types of rugs.
Free quotes: We do not compromise the quality of our service and are always available for offering free quotes to our customers.
So, call us as we have the best rug cleaning professionals in Heathridge to ensure your loved rugs remain looking brand new. Call us for more details on our toll-free numbers.
24/7 Local Rug Cleaning Expert in Nearby Suburbs